When the energy in your dental practice is low or the goals seem to
have been lost to the grind of daily business, a retreat can do wonders
to spark the creativity and motivation of both staff and doctors, and
lead to greater staff cohesion
and increased production.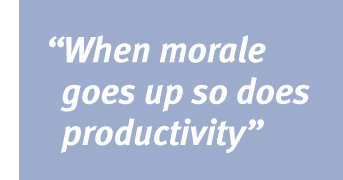 The opportunity to meet in a
beautiful, relaxed location, away
from patients and phones, al-
lows the attendees to focus on
the subjects at hand and facili-
tates imagining new solutions to old problems.

You and your team will gain new insight into the obstacles currently
hindering your practice and you'll return to work with renewed energy
to implement your office's action plan—with step by step decisions
and target dates.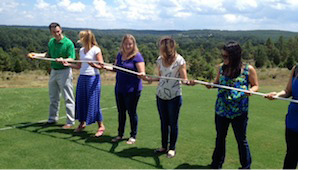 The educational portion of
your office retreat will be
designed according to your
time, interests and needs.
Together, we'll determine the
desired outcome, budget,
outside-indoor activity
interests, and creature comforts. Choose from half- or full-day seminars,
facilitative problem-solving sessions, creative business planning and
goal-setting meetings. Sessions can accommodate full staff, clinical
or administrative departments, managers or doctors only—all "PRN",
according to your needs.





Retreats are held in your choice of a variety of accomodations in the
beautiful, North Georgia Mountains and run the gamut from five star
resorts to family owned B & B's or private cabins. All deliver on the
promise of a restful and relaxed location that facilitates creating new
solutions to old problems.

All work and no play can work against the best interests of these
retreats, so time is always set aside for horseback riding, fly fishing,
pottery making, hiking, survival training, kayaking, swimming, leisure
walking, antiquing, site seeing, trout-farm fishing, panning for gems,
theater going, or even a team building ropes course!




Carol Paige will handle all details so that all you have to remember is
to pack a bag and show up (she'll even send you a checklist on what
to pack in that bag!)